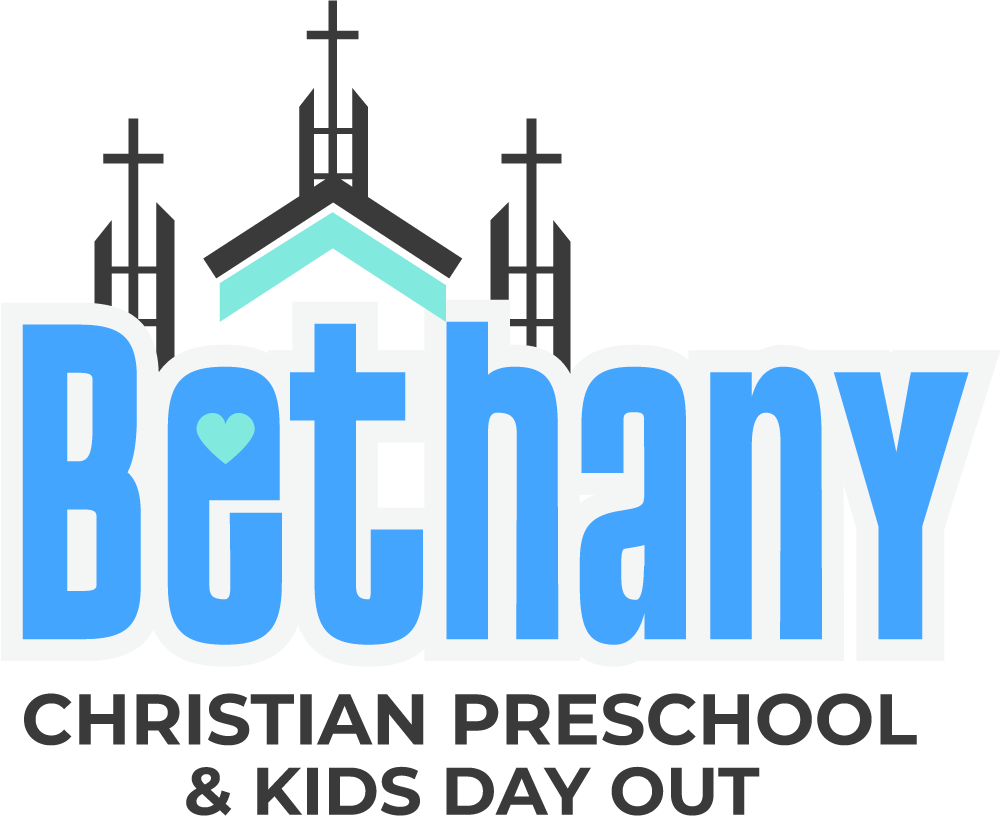 2021-2022 School Year Calendar
*This schedule is tentative. If any events need to be rescheduled, you will be notified in your child's monthly newsletter.
To Be Determined items: Due to the current situation with COVID-19, we are keeping all our big events, music programs and field trips TBD at this time. As we progress throughout the year, we will keep you updated on any changes we may need to make to these events and this school calendar.
| | | | | | | |
| --- | --- | --- | --- | --- | --- | --- |
| M | T | W | T | F | S | S |
| 26 | 27 | 28 | 29 | 30 | 31 | 1 |
| 2 | 3 | 4 | 5 | 6 | 7 | 8 |
| 9 | 10 | 11 | 12 | 13 | 14 | 15 |
| 16 | 17 | 18 | 19 | 20 | 21 | 22 |
| 23 | 24 | 25 | 26 | 27 | 28 | 29 |
| 30 | 31 | 1 | 2 | 3 | 4 | 5 |
| | | | | | | |
| --- | --- | --- | --- | --- | --- | --- |
| M | T | W | T | F | S | S |
| 30 | 31 | 1 | 2 | 3 | 4 | 5 |
| 6 | 7 | 8 | 9 | 10 | 11 | 12 |
| 13 | 14 | 15 | 16 | 17 | 18 | 19 |
| 20 | 21 | 22 | 23 | 24 | 25 | 26 |
| 27 | 28 | 29 | 30 | 1 | 2 | 3 |
| 4 | 5 | 6 | 7 | 8 | 9 | 10 |
| | | | | | | |
| --- | --- | --- | --- | --- | --- | --- |
| M | T | W | T | F | S | S |
| 27 | 28 | 29 | 30 | 1 | 2 | 3 |
| 4 | 5 | 6 | 7 | 8 | 9 | 10 |
| 11 | 12 | 13 | 14 | 15 | 16 | 17 |
| 18 | 19 | 20 | 21 | 22 | 23 | 24 |
| 25 | 26 | 27 | 28 | 29 | 30 | 31 |
| 1 | 2 | 3 | 4 | 5 | 6 | 7 |
| | | | | | | |
| --- | --- | --- | --- | --- | --- | --- |
| M | T | W | T | F | S | S |
| 1 | 2 | 3 | 4 | 5 | 6 | 7 |
| 8 | 9 | 10 | 11 | 12 | 13 | 14 |
| 15 | 16 | 17 | 18 | 19 | 20 | 21 |
| 22 | 23 | 24 | 25 | 26 | 27 | 28 |
| 29 | 30 | 1 | 2 | 3 | 4 | 5 |
| 6 | 7 | 8 | 9 | 10 | 11 | 12 |
| | | | | | | |
| --- | --- | --- | --- | --- | --- | --- |
| M | T | W | T | F | S | S |
| 29 | 30 | 1 | 2 | 3 | 4 | 5 |
| 6 | 7 | 8 | 9 | 10 | 11 | 12 |
| 13 | 14 | 15 | 16 | 17 | 18 | 19 |
| 20 | 21 | 22 | 23 | 24 | 25 | 26 |
| 27 | 28 | 29 | 30 | 31 | 1 | 2 |
| 3 | 4 | 5 | 6 | 7 | 8 | 9 |
| | | | | | | |
| --- | --- | --- | --- | --- | --- | --- |
| M | T | W | T | F | S | S |
| 27 | 28 | 29 | 30 | 31 | 1 | 2 |
| 3 | 4 | 5 | 6 | 7 | 8 | 9 |
| 10 | 11 | 12 | 13 | 14 | 15 | 16 |
| 17 | 18 | 19 | 20 | 21 | 22 | 23 |
| 24 | 25 | 26 | 27 | 28 | 29 | 30 |
| 31 | 1 | 2 | 3 | 4 | 5 | 6 |
| | | | | | | |
| --- | --- | --- | --- | --- | --- | --- |
| M | T | W | T | F | S | S |
| 31 | 1 | 2 | 3 | 4 | 5 | 6 |
| 7 | 8 | 9 | 10 | 11 | 12 | 13 |
| 14 | 15 | 16 | 17 | 18 | 19 | 20 |
| 21 | 22 | 23 | 24 | 25 | 26 | 27 |
| 28 | 1 | 2 | 3 | 4 | 5 | 6 |
| 7 | 8 | 9 | 10 | 11 | 12 | 13 |
| | | | | | | |
| --- | --- | --- | --- | --- | --- | --- |
| M | T | W | T | F | S | S |
| 28 | 1 | 2 | 3 | 4 | 5 | 6 |
| 7 | 8 | 9 | 10 | 11 | 12 | 13 |
| 14 | 15 | 16 | 17 | 18 | 19 | 20 |
| 21 | 22 | 23 | 24 | 25 | 26 | 27 |
| 28 | 29 | 30 | 31 | 1 | 2 | 3 |
| 4 | 5 | 6 | 7 | 8 | 9 | 10 |
| | | | | | | |
| --- | --- | --- | --- | --- | --- | --- |
| M | T | W | T | F | S | S |
| 28 | 29 | 30 | 31 | 1 | 2 | 3 |
| 4 | 5 | 6 | 7 | 8 | 9 | 10 |
| 11 | 12 | 13 | 14 | 15 | 16 | 17 |
| 18 | 19 | 20 | 21 | 22 | 23 | 24 |
| 25 | 26 | 27 | 28 | 29 | 30 | 1 |
| 2 | 3 | 4 | 5 | 6 | 7 | 8 |
| | | | | | | |
| --- | --- | --- | --- | --- | --- | --- |
| M | T | W | T | F | S | S |
| 25 | 26 | 27 | 28 | 29 | 30 | 1 |
| 2 | 3 | 4 | 5 | 6 | 7 | 8 |
| 9 | 10 | 11 | 12 | 13 | 14 | 15 |
| 16 | 17 | 18 | 19 | 20 | 21 | 22 |
| 23 | 24 | 25 | 26 | 27 | 28 | 29 |
| 30 | 31 | 1 | 2 | 3 | 4 | 5 |
| | | | | | | |
| --- | --- | --- | --- | --- | --- | --- |
| M | T | W | T | F | S | S |
| 30 | 31 | 1 | 2 | 3 | 4 | 5 |
| 6 | 7 | 8 | 9 | 10 | 11 | 12 |
| 13 | 14 | 15 | 16 | 17 | 18 | 19 |
| 20 | 21 | 22 | 23 | 24 | 25 | 26 |
| 27 | 28 | 29 | 30 | 1 | 2 | 3 |
| 4 | 5 | 6 | 7 | 8 | 9 | 10 |
| | | | | | | |
| --- | --- | --- | --- | --- | --- | --- |
| M | T | W | T | F | S | S |
| 27 | 28 | 29 | 30 | 1 | 2 | 3 |
| 4 | 5 | 6 | 7 | 8 | 9 | 10 |
| 11 | 12 | 13 | 14 | 15 | 16 | 17 |
| 18 | 19 | 20 | 21 | 22 | 23 | 24 |
| 25 | 26 | 27 | 28 | 29 | 30 | 31 |
| 1 | 2 | 3 | 4 | 5 | 6 | 7 |
Dates to Remember
August 23, 2021
New Parent Orientation 6:30-7:00pm
August 24, 2021
Preschool Back to School Night for High 5's & 3-4's 5:30-7:30pm
August 25, 2021
Preschool Back to School Night for all 4-5 classes 5:30-7:30pm
August 26, 2021
Kids Day Out Back to School Night
August 30, 2021
First Day of Preschool & KDO
September 6, 2021
No School: Labor Day
September 13, 2021
Parent Ministry Meeting at 9:15am (all parents welcome)
October 4 - 6, 2021
Fall Pictures
October 17, 2021
7th Annual Fall Festival 4-6pm
October 22, 2021
No Preschool or KDO, Teacher Workday
November 23, 2021
High 5's Bountiful Blessings: Music & Service Family Event at 10:30am
November 24 - 26, 2021
Thanksgiving Break – No School
December 6 - 10, 2021
Scholastic Book Fair at school 8:30am-3:00pm
December 9 - 10, 2021
3-4's Gingerbread Houses with parents at 10:45am
December 14 - 15, 2021
4-5 Christmas Program
9:30-10:30am: Lancaster-Stanek AM 10:30-11:30am: Landrum-Moore AM 1:45-2:45pm: Landrum-Moore PM
December 16, 2021
High 5 Christmas Program at 10:30am
December 22, 2021 - January 3, 2022
Christmas Break NO PRESCHOOL/KDO
January 3, 2022
NO PRESCHOOL/KDO - Teacher Workday
January 4, 2022
Preschool/KDO Resumes
January 4, 2022
2022-2023 Preschool/KDO Registration Open to current families and members of Bethany
January 24, 2022
Registrations open to Public for upcoming 2022-2023
February 10, 2022
Warm Hearts Family Event 6-7:30pm
February 16 - 17, 2022
Preschool Parent Conferences, NO PRESCHOOL/KDO HELD AS USUAL
February 18, 2022
No Preschool or KDO – Teacher Workday
February 28 - March 4, 2022
Teacher Appreciation Week
March 10, 2022
High 5's Rainy Day Program at 11:00am
March 14 - 18, 2022
No Preschool or KDO: Spring Break
March 31, 2022
TTH 3-4's Program at 10:45am
April 1, 2022
MWF 3-4's Music Program at 10:45am & 2:15pm
April 15, 2022
No School – Good Friday – Teacher Workday
April 29, 2022
4-5's Splash 'N' Sing Program
9:30-10:30am: Lancaster-Stanek AM 10:30-11:30am: Landrum-Moore AM 1:45-2:45pm: Landrum-Moore PM
May 9 - 13, 2022
Kids Day Out Muffins & Music
May 19, 2022
High 5's Graduation at 10:30am
May 20, 2022
4-5's Graduation
9:30-10:30am: Lancaster-Stanek AM 10:30-11:30am: Landrum-Moore AM 1:45-2:45pm: Landrum-Moore PM
May 20, 2022
Last Day of Preschool & KDO